Human capital is a company's greatest asset and the backbone of any organization. Research shows that there is an economic link between employee satisfaction and company's financial performance. Happy workplace culture does translate into a better bottom-line of the Organization.
Happy Employees = Happy Customers = Happy Shareholders.
At HEL, we believe in nurturing our employees and developing them for futures challenges by creating a healthy work atmosphere and providing them with the tools and necessary support to do their jobs effectively.
The HR Function of Haldia Energy Limited ensures that all the verticals are working in alignment with the Organizational Goals on one hand and employee development on the other hand. The overall well-being of an employee is of utmost importance to maximize productivity in our plants and offices. HEL promotes an environment that helps to develop a sense of connection, belongingness, and a well-developed support system to bind the employees together towards the achievement of organizational goals.
Intellectual Wellness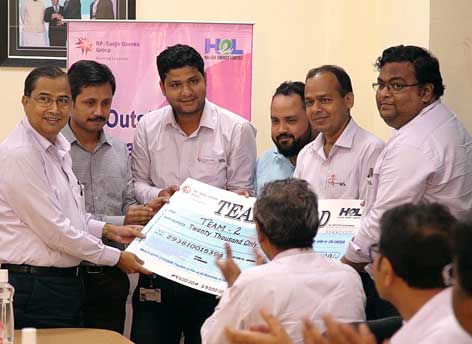 Timely and need-based Learning & Development opportunities,On Job Assignments & Projects ensure intellectual wellness for the employees. A well thought of L & D Philosophy of 1:1:1 is followed at HEL, such that every employee attends a minimum number of training programs based upon his need, his manager's Input, and the Organizational need. A well-designed rewards and recognition scheme has been put in place to enhance the culture of appreciation whenever there is an opportunity for appreciation. Spot Awards (Ulka) and Employee of the Month Awards (Dhruv) are encouraging employees to raise the bar and actively participate in making the workplace better. There are also other awards like Aaditya Award (Employee of the Year), and Outstanding Teamwork Achievement Award, to reward the Individual/ Team based achievements of our employees.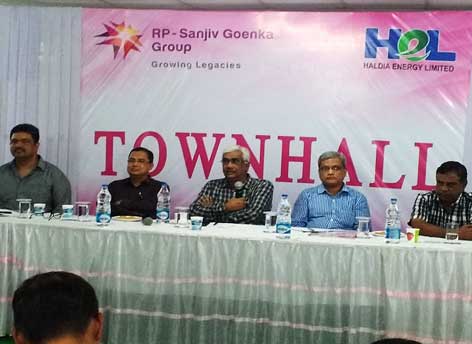 To ensure trust & transparency, there are various channels of communication like Plant Communication Meetings, Town Hall & Departmental Meetings where all the requisite information goes down to the employees and also for obtaining feedback from them. Our strength lies in various two-way communication processes.It is ensured that there is seamless flow of communication in these meetings to help us understand the minds and needs of our employees.
Social Wellness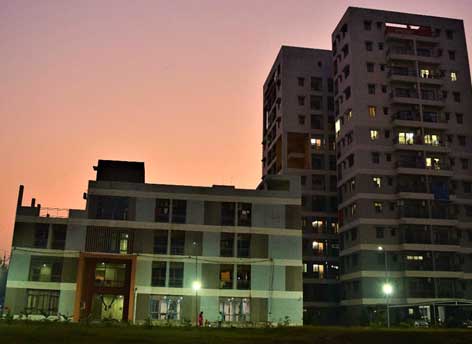 Haldia Energy Limited fosters an environment that helps to develop a sense of connection and belongingness amongst its employees and their families. HEL hosts sports tournaments, Annual picnic, foundation day celebrations, milestone celebrations, ladies club activities, film festivals, etc. to ensure social connect with employees and their families. HEL has also made a residential complex (Quest Tower) for comfortable accommodation of its employees.